5 books found: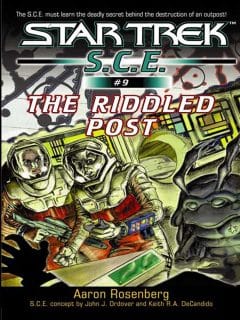 The dilithium mining outpost on BorSitu Minor has been devastated by a brutal assault, with almost all hands lost - and the survivors have no idea what attacked them. The S.C.E. team, led by Commander Sonya Gomez, must find out the truth behind what ravaged the outpost, and hope that someone hasn't unleashed a weapon that could destroy them all!
2376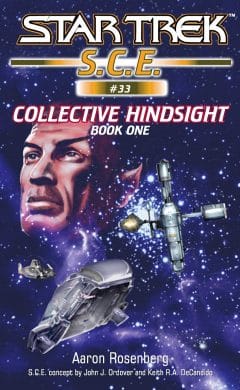 During the Dominion War, the U.S.S. da Vinci encountered a vessel and had to destroy it before it presented a danger to an entire star system. However, doing so proved a challenge. Now, over a year later, the S.C.E. crew must find a way to destroy a ship that is apparently unstoppable.
2376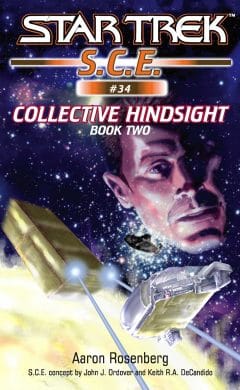 During the Dominion War, Commander Salek and Lt. Commander Duffy of the S.C.E. dealt with a runaway vessel that was endangering a star system. Now, a year later, Salek's and Duffy's replacements -- Commander Gomez and Lt. Commander Tev -- are faced with the same runaway ship. Facing more than one ghost from the past, can Gomez and Tev succeed where their predecessors failed?
2376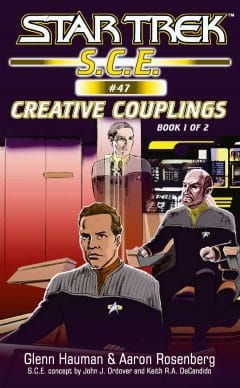 Fabian Stevens helps an old friend and some eager young Starfleet Academy cadets test a new prototype vessel. Meanwhile, Captain David Gold faces one of the greatest challenges of his career: marrying off his daughter to a Klingon ambassador's son. Unfortunately, the ambassador has very particular ideas about the ceremony...
2376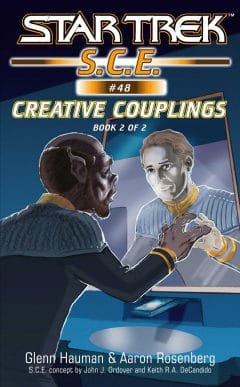 The practical jokes aboard the holodeck re-creation of the prototype vessel Hyperion have taken a turn for the deadly - the fail-safes have been overridden, and Stevens, Tev, and a shipload of cadets, one of whom is probably responsible for their predicament, are trapped inside.
2376