3 books found: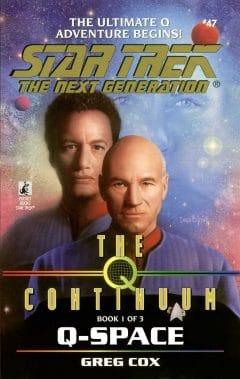 A brilliant Federation scientist may have found a way to breach the great galactic barrier and the Enterprise is going to put it to the test. The last thing Picard needs is a return visit from an omnipotent troublemaker so, naturally, Q appears.
2374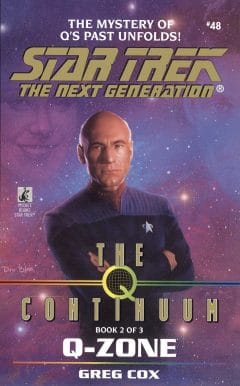 While the Enterprise struggles to survive an alien onslaught, Captain Picard has been kidnapped by Q and taken on an astounding journey back through time to that immeasurably distant moment when the Continuum faced its greatest threat.
2374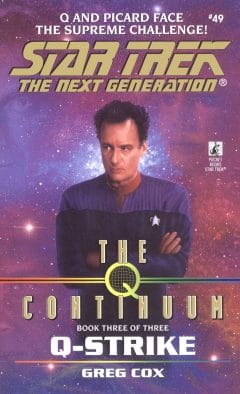 The galactic barrier has fallen and Q's oldest enemy is free once more. Captain Picard and his crew find themselves in the middle of a cosmic war between vastly powerful entities.
2374