5 books found: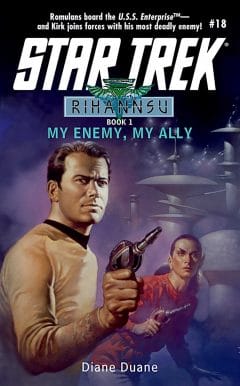 When the Romulans kidnap Vulcans to genetically harness their mind power, Romulan Commander Ael t' Rlailiiu joins Captain Kirk in a secret pact to destroy a research laboratory and free the captive Vulcans.
2275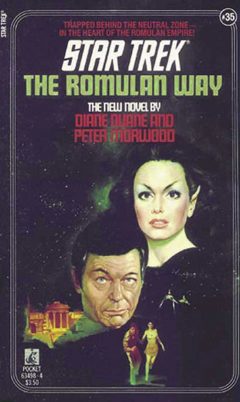 The capture of a Starfleet officer by the Romulans forces an undercover Federation agent to make a fateful choice - between maintaining her cover and saving the life of Dr. Leonard McCoy.
2276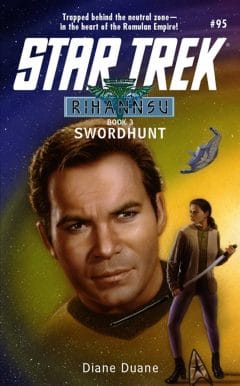 The Enterprise is assigned the fugitive Romulan Commander Ael and her stolen Bird-of-Prey Bloodwing, and the sword they carry. Ael will attempt to use ship and sword to foil her enemies.
2276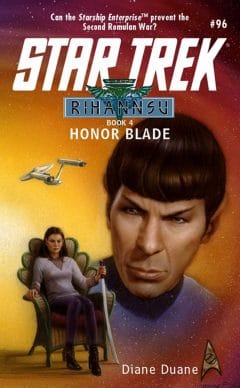 As Kirk and crew attempt to renegotiate a delicate peace between the Federation and Romulan Star Empire, it becomes increasingly apparent that their only course of action is to prepare for war!
2276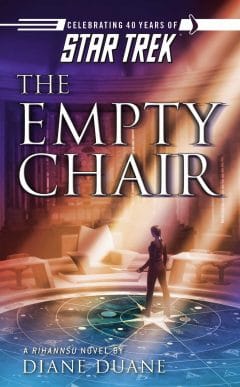 As the threat to Earth looms ever larger, Bloodwing and Enterprise lead an armada toward the Romulan homeworld for a final reckoning that will decide the future of the Rihannsu people.
2276